Chiropractic is a complete system of healthcare focused on restoring, preserving, and optimizing health by natural hands-on care.

Where conventional or "allopathic" medicine focuses on curing illness through surgery and pharmaceuticals, the goal of chiropractic is to optimize health with a non-invasive approach that does not use drugs or surgery. Chiropractic's most known avenue of care is manipulation of the spine and the framework of the body.

The spine is an important structure that houses and provides protection for the spinal cord, while providing mobility for the upper body. This dual requirement of strength and flexibility makes the spine a very complex structure, with multiple joints at each spinal segment (the vertebrae) forming the spinal column.
When these joints (also known as articulations) are not positioned or functioning normally, it can affect the nerves exiting the spine. Chiropractic care attends to irritations along the spine by manually repositioning these joints. This is a chiropractic "adjustment."

The word "chiropractic" comes from the Greek words cheir (hand) and praxis (action), and simply means "done by hand."

Dr. Amy Nong is a licenses chiropractor who is trained to diagnose and appropriately care for or refer patients for the care they require. Accordingly, she will continually assess her patients from dual perspectives, asking: What might I do for you, as well as, what might you also need today beyond my abilities? She offers several types of therapies, as well as nutritional consultation.
Chiropractic patients often visit their chiropractor periodically in order simply to relieve irritations - to get "adjusted." Individuals also seek chiropractic care for back pain, headaches, joint pain, carpal tunnel syndrome, tendonitis, sprains, as well as non-musculoskeletal conditions including allergies, asthma, and digestive disorders.
Pure Balance accepts most major medical insurances. Call us today to find out your coverage.
What is the underlying philosophy?
Due to its focused hands-on attention to the spine, the profession is often thought of by its tools and by its avenue of care. Chiropractic, however, is not just about manual care of the spine, although it has certainly built a reputation caring for that often troublesome piece of anatomy. In chiropractic, care of the spine and nervous system (which is of fundamental importance in human health) is the way to optimize the health of the whole human system and not just a means to relieve back complaints.

A basic philosophy of chiropractic is that the body naturally seeks the proper balance among all the systems of the body, and that these systems are meant to work together. A second basic principle is that proper structure is necessary for proper function. If a structure is impaired by injury or stress, its function can be adversely affected.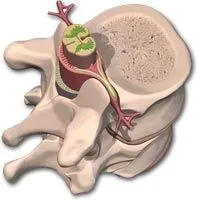 For example, when our spine (structure) is not positioned normally, it can irritate the nerves exiting the spine. And when spinal nerves are irritated, they don't function normally and can affect the function of the tissues they interact with. This "end-organ" effect is the central interest in chiropractic care. The relief of localized discomfort at the point of irritation is also an objective of care.
Thus chiropractic focuses on the integrity of the spine and its surrounding tissues as a means to enhance normal human function and health.
References
Chapman-Smith, D. A. (2000). The chiropractic profession: Its education, practice, research and future directions. West Des Moines, IA: NCMIC Group Inc.
Cherkin, D.C., Mootz, (Eds.). (1997). R.D.Chiropractic in the United States: Training, practice, and research. AHCPR research report. Rockville, MD.: U.S. Dept. of Health and Human Services, Public Health Service, Agency for Health Care Policy and Research.
Sportelli, L. (2004). Introduction to chiropractic: A natural method of health care (11th ed.). Palmerton, PA: Practice Makers Products.